Overview
Paper craft is a great way to improve focus, boost creativity and also used as a form of relaxation. The art of Paper Folding allows you to create elaborate three-dimensional folded structures out of paper.
PCCI collaborates with Wild Paper Boutique, a Singaporean-based studio to provide Paper Folding Workshop Series catering to all ages.
Method of Teaching
This course provides live instructor-led demonstration and discussions, student engagement and on-the-spot hands on exercises using Zoom.
All participants will be provided paper craft kits.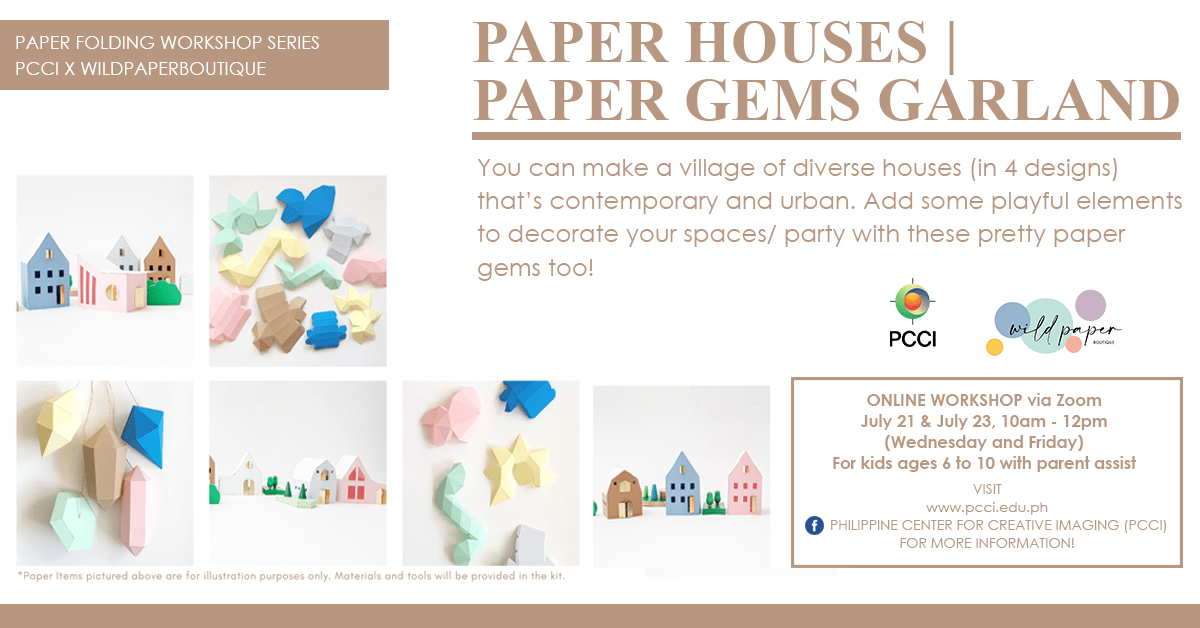 2 Sessions | Wed to Fri | July 21 and 23
Time: 10:00 AM to 12:00 PM
Fee: ₱2,400 only
(Parent/Guardian Assist Required)
Paper Houses and Gems (Kids 6 to 10)
Kids can have their own village by creating paper houses (in 4 designs) that's contemporary and urban. Add some playful elements to to spice up your spaces and parties with these pretty paper gems too!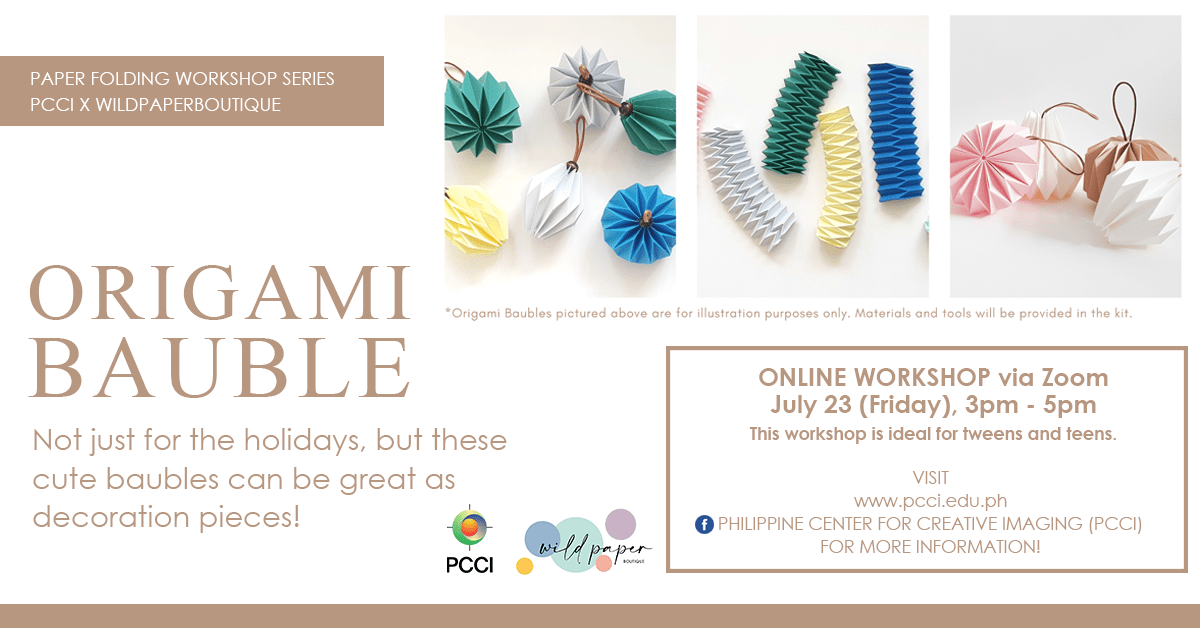 1 Session | Fri| July 23
Time: 3:00 PM to 5:00 PM
Fee: ₱1,200 only
Origami Bauble (Tweens to Teens)
Not just for the holidays, but these cute baubles can be great as decoration pieces.
Create cute baubles to give away to family and friends or to design your room!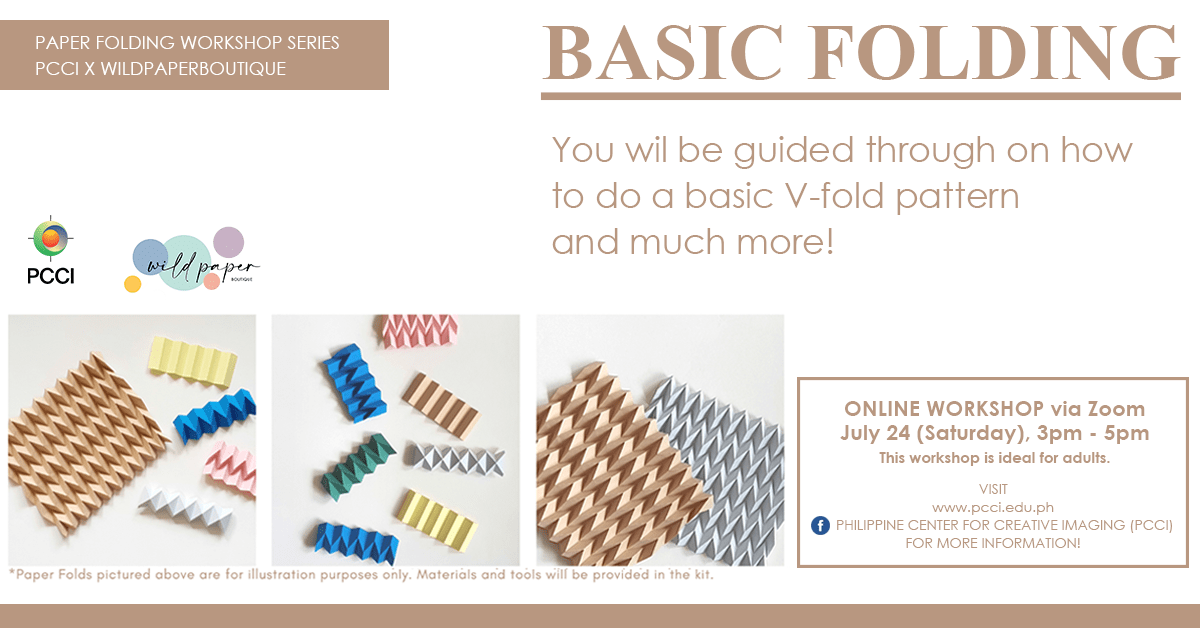 1 Session | Sat | July 24
Time: 3:00 PM to 5:00 PM
Fee: ₱1,200 only
Basic Folding (Adult)
Learn how to do a basic V-fold pattern and more!