Adobe Lightroom Essentials: File Management - Part 1
Duration: 3 sessions | 3 hours/session
Overview

Method of Teaching

Course Outline

Prerequisite | Requirements

Benefits

Fees & Inclusions

Schedule
This is a complete course on Adobe Photoshop Lightroom. It is designed for serious amateur and professional photographers who want a program that can managed and organized their photos, edit them in easy steps using industrial strength tools, and showcase the finished images—all in one software with intuitive interface. Photoshop Lightroom is the professional photographer's essential toolbox from Adobe intended to process not only camera raw files from almost all digital cameras but also psd, jpeg, tiff and dng files.
This course provides live instructor-led demonstration and discussions, student engagement and hands on exercises using Zoom, Google Classroom and Adobe Photoshop Lightroom. When necessary, students will complete exercises after-class to be submitted before the next one.
Course Outline
Lesson 1. Launching Lightroom and Creating a Lightroom Catalog
Lesson 2.  Importing Photos
What can be imported in LR

Setting the Import and File Handling Preferences

Importing Photos into Lightroom
Lesson 3: Lightroom Workspace
Workspace Overview

Customizing LR Workspace

Navigating from Module to Module

Managing Panels & the Screen View

Customizing the Toolbar

Panning the Image

Viewing Photos in Loupe View

Display the Info Overlay on a Photo

Working with the Filmstrip
Lesson 4: Library Module
About Lightroom Catalogs

The Library Module

Browsing the Catalog

Managing Photos

Photo Collections

Grouping photos into Stacks

Filtering and rating photos

Viewing and editing metadata

Viewing Photo Metadata

Changing the Photo capture time

Keywords

Finding Photos in the Catalog

The Quick Develop Panel

Creating Panoramas

HDR Photo Merge

Smart Previews
Lesson 5: Develop Module
Lightroom Retouching Tools

Develop Presets

Basic Adjustment

Advanced Adjustments

Local Adjustment Tools

Working in Grayscale

Color Grading

Details

Correcting Lens Distortion

Correct distorted perspective in photos using Upright

Effects: Post-crop Vignette and Grain

Applying Develop Adjustments to Other Photos

Managing Image History and Snapshots
Lesson 6: Exporting Photos
Exporting Photos: Basic Workflow

Exporting Photos to Disk

Export Plug-ins
Prerequisite:
Basic computer skills.
Requirements:
Students must have Adobe Lightroom CC (lower versions are acceptable however maybe restricted), Zoom application and stable internet connection.
Benefits
Includes e-certificate of completion

Lifetime Free Refresher  (You may attend again the same course,  free of charge, on a space-available basis.)

Alumni discount

Enroll in our L2C (Learning to Certification) programs and get a globally recognized certificate. This course is part of:
Fees: ₱3,000 inclusive of VAT.
Includes materials & e-certificate at the end of the class.
Discount Options:
Check Discount Options & Payment
Duration:  3 sessions | 3 hours per session | 9 hours total
Schedule: Check the UPCOMING SCHEDULES below.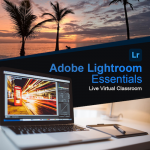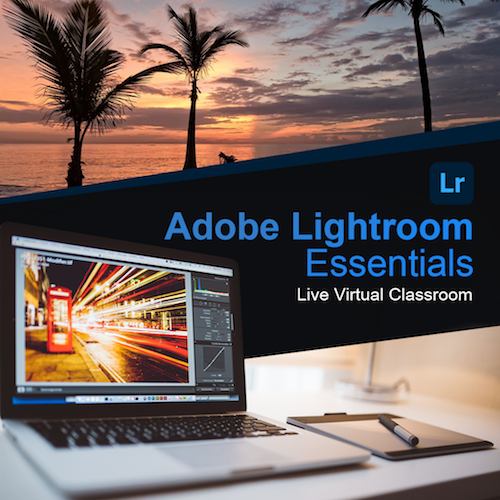 Register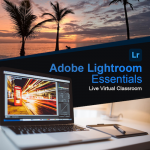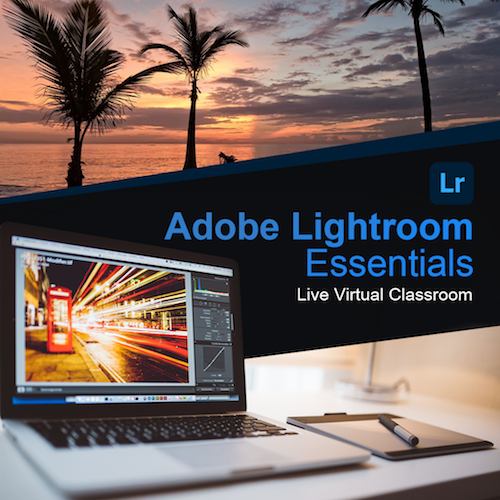 Register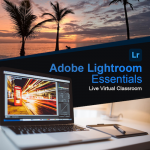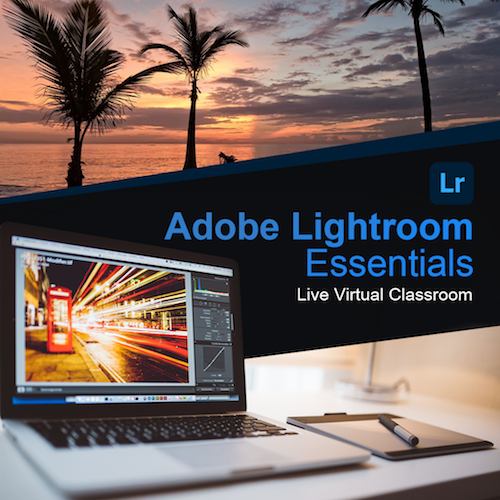 Register
No event found!